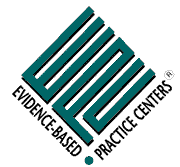 The report by the University of Alberta Evidence-based Practice Center (UAEPC) after reviewing the published literature on meditation practices for health were published here and discussed here.
The authors found so many flaws in the design of the studies that "conclusions on the effects of meditation practices in healthcare cannot be drawn based on the available evidence." The report was funded by the NIH Agency for Healthcare Research and Quality (AHRQ).
Based on the results of the best studies with positive conclusions for meditation, the authors stated, "It is imperative that future studies on meditation practices be more rigorous in design, execution, and analysis, and in the reporting of the results."
Not satisfied with this conclusion, several researchers have issued a press release.
Professor Harald Walach of the University of Northampton and School of Social Sciences and the Samueli Institute for Information Biology in England reviewed the report before its release and strongly urged the authors to withhold publication.
"When I looked carefully into the details of the study, the whole analytical strategy looked rather haphazard and ad hoc."
Dr. Robert Schneider, Director, NIH-Funded Institute of Natural Medicine and Prevention Maharishi University of Management, Fairfield, Iowa
"Relevant findings were excluded from the report, including peer-reviewed studies on the effects of this meditation technique [Transcendental Meditation] on hypertension, cardiovascular disease, myocardial ischemia, atherosclerosis, changes to physiology, and improvements to mental and physical health."
The bottom line,
Maybe so, but this could all be avoided it everyone read and followed the Consolidation of Standards of Reporting Trials (CONSORT).
7/28/07 14:28 JR