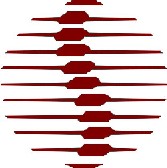 Chiropractic treatment has been available in Thailand since 1993, with 21 local and foreign chiropractors — most practicing in Bangkok and Pattaya.
Now, 14 years later, Bangkok's The Nation newspaper reports that testing for certification of chiropractors took place last week.
Dr. Oat Buranasombati who is president of the Thailand Chiropractic Association said, "We want to start a chiropractic course at Rangsit University next year. We hope to recruit around 30 students."
Hong Kong was the first territory in Asia to officially issue license chiropractors. The Hong Kong Chiropractic Association was formed in 1967 and lists 44 members.
7/9/07 22:10 JR