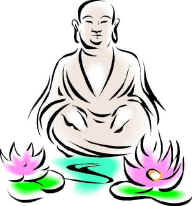 In this study, it promoted recovery of gastrointestinal motility after abdominal surgery.
First, the details.
69 patients undergoing abdominal or gallbladder surgeries
Randomly assigned to Da Cheng Qi Tang (DCQT) or to the control group
And, the results.
On the day of surgery and days 2 and 3 after surgery, bowel peristalsis (progressive wave of contraction and relaxation) was significantly better in the DCQT group vs the control group based on the electrogastrographic (EGG) signals.
Also, blood levels of motilin (a hormone secreted by the small intestine that increases gastrointestinal motility) reached its peak earlier than in the control group.
The bottom line?
Do patients eat sooner or get out of the hospital sooner? Not known based on this study.
According to TCM Health Info, Da Cheng Qi Tang strongly purges heat accumulation, focal distension, abdominal fullness, and dry hard stool.
Da Huang (Radix and Rhizoma Rhei)
Mang Xiao (Mirabilitum)
Zhi Shi (Fructus Immaturus Citri Aurantii)
Hou Po (Cortex Magnoliae Officinalis)
7/9/07 23:50 JR