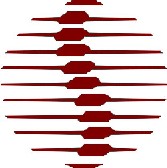 Get ready, because the May issue of Self has a long and heart-wrenching account of a 43-year-old woman who had been seeing a chiropractor over 20 years to treat headaches and lower-back pain.
We first meet Crista Heck as she "lay crumpled on her right side in the front seat of her SUV, staring helplessly at the dashboard." Apparently not ready to give up on CAM, she says, "All I could do was pray someone would help me."
(Sorry, bad joke.)
From here, it's all down hill for chiropractic.
This blog has discussed the issue of vertebral tears before. I think our debate was more informative, although less emotional.
4/23/07 17:38 JR