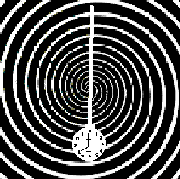 People with irritable bowel syndrome (IBS) experience abdominal pain or discomfort associated with diarrhea and/or constipation. Standard medical treatment options are limited. Therefore, many people choose to pursue CAM, including hypnotherapy.
"IBS is ideal for treatment with hypnosis, as there is no structural damage to the body," according to Professor Peter Whorwell, professor of medicine at The University of Manchester, UK. "During hypnotherapy, sufferers learn how to influence and gain control of their gut function, and then seem to be able to change the way the brain modulates their gut activity."
With a "success-rate of about 70%," quoted by Professor Whorwell, hypnotherapy, although labor-intensive, could be a medically and cost effect treatment compared to new drugs.
The biggest challenge is finding a hypnotherapist who understands functional gastrointestinal disorders. The National Board for Certified Clinical Hypnotherapist maintains a list of therapists in the U.S., Canada, and Great Britain and Europe.
7/18/06 23:54 JR