Saturday, May 26th, 2007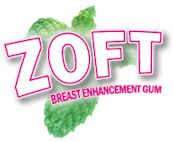 The Zoft Gum Company, which makes several herbal supplement chewing gums (eg, breast enlargement, weight reduction) has introduced a new gum to help manage the symptoms of menopause.
There are no studies of this gum for treating menopausal symptoms in women. And the discussion of the gum's ingredients on the Zoft website is misleading.
This summary should provide balance. (more…)