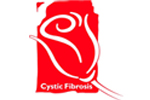 In this Cochrane review, researchers at the Sydney Children's Hospital, in New South Wales, Australia, evaluated the evidence that omega-3 polyunsaturated fatty acid supplementation reduces morbidity and mortality.
First, the details.
4 studies with 91 participants were included.

2 studies compared omega-3 fatty acids to olive oil for 6 weeks.
1 compared an omega-3 liquid dietary supplement to placebo for 6 months.
1 study compared omega-3 fatty acids and omega-6 fatty acids to a control (capsules with customized fatty acid blends) for 3 months.
And, the results.
1 short-term study (19 participants) of omega-3 vs placebo reported a significant improvement in lung function, Shwachman score, and a reduction in sputum volume.

The Shwachman score is used to assess health in cystic fibrosis.

Another study (43 participants) demonstrated a significant increase in phospholipid essential fatty acid blood levels and a significant drop in the omega-6/-3 fatty acid ratio following omega-3 fatty acid supplementation compared to control.
The longer-term study (17 participants) demonstrated a significant increase in essential fatty acid content in neutrophil membranes and a significant decrease in the leukotriene B4 to leukotriene B5 ratio in participants taking omega-3 supplements compared to placebo.
Leukotriene B4 is a potent inflammatory-causing protein, which in cystic fibrosis increase mucus production, bronchoconstriction, white blood cell movement, and increased permeability of blood vessels.
The bottom line?
The authors concluded, "Regular omega-3 supplements may provide some benefits for people with cystic fibrosis with relatively few adverse effects, although evidence is insufficient to draw firm conclusions or recommend routine use of these supplements in people with cystic fibrosis."
They recommend that future researchers should consider the need for additional pancreatic enzymes in these patients, and their effect on the response during omega-3 treatment.
8/18/11 21:25 JR