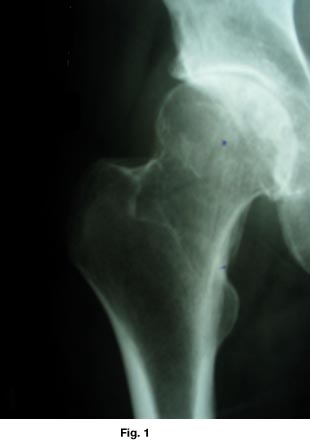 Former Medical Director, of the Rosenthal Center for Complementary & Alternative Medicine, at Columbia University Medical Center, in New York City, Dr. James Dillard, reviewed the evidence.
Here's what we know.
Hyaluronic acid
For knee osteoarthritis pain, effectiveness begins at 4 weeks, peaking at 8 weeks, with residual effect detectable at 24 weeks.
The peak effect is greater than for acetaminophen, NSAIDs, and COX-2 inhibitors.
Acupuncture
Studies of acupuncture for osteoarthritis vary in quality and duration of effect.
A review found that acupuncture had clinically relevant short- and long-term pain reduction and improved function vs usual care.
Mindfulness-Based Stress Reduction (MBSR)
In a 1982 study, 88% of enrolled patients with chronic pain of 6 months to 48 years' duration who were trained in stress reduction using mindfulness meditation perceived a decrease in pain of at least 50%.
Chiropractic
A systematic review found fair evidence for efficacy of manipulative therapy of the knee combined with multimodal or exercise therapy for knee osteoarthritis.
Transcutaneous electrical nerve stimulation (TENS)
A 2009 Cochrane systematic review of TENS for knee osteoarthritis concluded that available studies were too small and poorly designed to judge its effectiveness.
However, its use in tibiofemoral osteoarthritis yielded good results,
Tai chi
In a long-term study of tai chi with regular exercise in patients with symptomatic osteoarthritis of the knee, the tai chi group showed greater improvement in pain, physical function, self-efficacy, depression, and health-related quality of life, with some improvements lasting up to 48 weeks.
Massage
In adults with osteoarthritis of the knee, 8 weeks of Swedish massage showed significant improvements in pain, stiffness, and physical function.
Improvements persisted at the 16-week evaluation.
Dietary
Omega-3 fatty acids have promise in reducing chronic neuropathic pain at doses that exceed 2 grams/day of eicosapetanoic acid and docosahexaenoic acid.
Other promising dietary aids for reducing osteoarthritis pain
Soy protein
Avocado-soybean unsaponifiables
Cat's claw
White willow
Green tea
Turmeric
Ginger
Propolis
The bottom line?
The author concluded, "There is emerging evidence that integrating multiple conventional and CAM therapies such as glucosamine and walking may provide the best results for osteoarthritis patients."
2/5/12 19:54 JR