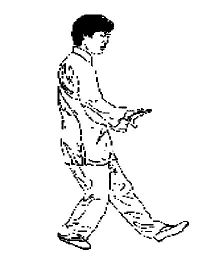 Qigong is often used by cancer patients to help manage their symptoms.
Researchers at The University of Hong Kong, in China, evaluated the effectiveness of qigong exercise in cancer care.
First, the details.
23 studies including were identified.

Physical and psychosocial outcomes were examined in 14 studies.
Biomedical outcomes were examined in 15 studies.
And, the results.
For physical and psychosocial outcomes

The design of the studies made it impossible to come to definite conclusions.

Among biomedical outcomes the data

Patients treated with qigong exercise in combination with conventional methods had significant improvement in immune function vs patients treated with conventional methods alone.
The bottom line?
The authors concluded, "It is still too early to draw conclusive statements. Further vigorously designed large-scale randomized clinical trials with validated outcome measures are needed."
In an earlier study, researchers at the University of Sydney concluded, "Medical qigong can improve cancer patients' overall quality of life and mood status."
1/29/12 19:26 JR