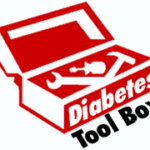 This relationship is potentially of high public health importance because of the adverse effect of both on well-being.
Researchers at the Royal Free and University College, London Medical School, in the UK, investigated the association.
First, the details.
2038 elderly adults took part in the Health Survey for England 2005.
Blood levels of 25-hydroxy vitamin D (25(OH) D) levels, glycosylated hemoglobin (A1c), and age, sex, social class, season of examination, use of vitamin supplements, and physical health status were recorded.
And, the results.
High blood sugar levels were associated with low vitamin D levels (25(OH)D less than 25.0 nmol/L and 25.0 to 49.9 nmol/L.
But not for 25(OH)D between 50.0 to 74.9 nmol/L.
The bottom line?
The authors concluded, "The higher-than-expected co-occurrence of low vitamin D levels and hyperglycemia (A1c at least 6.5%) are important public health concerns for older populations living in northern latitudes because both are common, and both have substantial adverse health consequences."
Future research may show that it helps reverse the increasing trend in diabetes mellitus and related complications in older people, say the authors.
11/28/11 19:29 JR