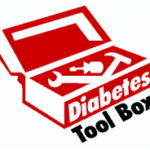 Researchers at The Ohio State University, in Columbus, recorded the effects of conjugated linoleic acid (an unsaturated omega-6 fatty acid) and safflower oils on blood sugar levels, blood lipids, and inflammation.
First, the details.
55 post-menopausal, obese women with type 2 diabetes were randomly assigned to receive all treatments.

8 grams daily of conjugated linoleic acid and safflower for 16 weeks each.

Neither the patients nor researchers knew the treatment given — double blind.
And, the results.
Conjugated linoleic acid did not alter measured metabolic parameters.
Safflower significantly decreased A1c and C-reactive protein, and increased the quantitative insulin sensitivity check index (QUICKI) by 16 weeks after treatment.

QUICKI is used to measure insulin resistance during the treatment of patients with type 2 diabetes mellitus.

Safflower significantly increased HDL (good) cholesterol by 12 weeks.
The time to detect an increase of blood levels of c9t11-CLA, t10c12-CLA (2 forms of conjugated linoleic acid), and linoleic acid in women supplemented with conjugated linoleic acid or safflower, respectively, was 4 weeks.
The bottom line?
The authors concluded, "8 grams of safflower daily improved glycemia, inflammation, and blood lipids, indicating that small changes in dietary fat quality may augment diabetes treatments to improve risk factors for diabetes-related complications."
The results support a daily dose of safflower oil, a common cooking oil, to improve good cholesterol, blood sugar, insulin sensitivity and inflammation in obese postmenopausal women who have type 2 diabetes.
It would be interesting to see long-term effects of safflower supplementation, how it compares to the effects of diet and exercise, and if it lowers the risk of cardiovascular (or other) complications in people with diabetes.
4/6/11 22:52 JR