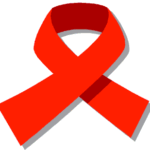 Amandah Hoogbruin, at Kwantlen Polytechnic University, in Surrey, British Columbia, reviewed the evidence in patients treated for HIV/AIDS with HAART (highly active anti-retroviral therapy).
First, the details.
40 studies were included.
And, the results.
Insufficient evidence exists to support the use of a particular CAM therapy to enhance the management of HIV disease.
The bottom line?
The author concluded, "Decisions about using complementary and alternative medicine in conjunction with highly active antiretroviral therapy are often poorly informed."
She believes, "Safety risks and potential drug interactions are frequently ignored as people who use highly active antiretroviral therapy prefer to focus on the physical and mental benefits of using selected complementary and alternate therapies to promote their quality of life."
5/25/11 22:14 JR