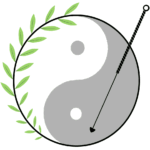 Xerostomia (dry mouth) after head/neck radiation is a common problem among cancer patients, and available treatments are of little benefit.
Researchers at The University of Texas MD Anderson Cancer Center and Fudan University Shanghai Cancer Center determined whether acupuncture can prevent xerostomia among head/neck patients undergoing radiotherapy.
First, the details.
Patients with nasopharyngeal carcinoma were randomly assigned to a treatment group.

Acupuncture 3 times each week on the days they received radiotherapy
Standard care

The Xerostomia Questionnaire and MD Anderson Symptom Inventory-Head and Neck (MDASI-HN) were used to assess treatment response.
Unstimulated and stimulated whole salivary flow rates were recorded.
Patients were followed for 6 months after the end of radiotherapy.
And, the results.
Xerostomia Questionnaire and MDASI-HN scores for acupuncture were significantly lower than for standard care starting in week 3 through month 6.
There were clinically significant differences at week 11 and at 6 months.
Significant differences in unstimulated whole salivary flow rate between groups emerged as early as 3 weeks into treatment.
Significantly greater stimulated and unstimulated saliva flow in the acupuncture group was recorded at week 7 and at 11 weeks, and at 6 months for stimulated whole salivary flow rate.
The bottom line?f
The authors concluded, "Acupuncture given concurrently with radiotherapy significantly reduced xerostomia and improved quality of life."
Other researchers have reported success with acupuncture to reduce xerostomia.
11/22/11 19:37 JR