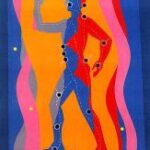 Prof. Ernst and a colleague reviewed previous Cochrane reviews.
First, the details.
8 Cochrane reviews were included.
All were high quality.
And, the results.
4 reviews concluded that acupuncture is effective for migraines, neck disorders, tension-type headaches, and peripheral joint osteoarthritis.
1 review failed to demonstrate effectiveness of acupuncture for rheumatoid arthritis.
3 reviews were inconclusive for shoulder pain, lateral elbow pain, and low back pain.
The bottom line?
The authors concluded, "Results suggest that acupuncture is effective for some but not all types of pain."
On the other hand, Dr. Harriet Hall comments, "When a treatment is truly effective, studies tend to produce more convincing results as time passes and the weight of evidence accumulates. When a treatment is extensively studied for decades and the evidence continues to be inconsistent, it becomes more and more likely that the treatment is not truly effective. This appears to be the case for acupuncture. In fact, taken as a whole, the published (and scientifically rigorous) evidence leads to the conclusion that acupuncture is no more effective than placebo."
That might be harsh considering the conclusions from this review of acupuncture. However, it's a reasonable position when years of study yield only equivocal results.
3/24/11 19:15 JR