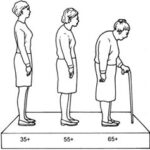 Several studies suggest that the response to bisphosphonates could in part be dependent on circulating blood levels of vitamin D.
Researchers at Weill Cornell Medical College, in New York City, examined the association between blood levels of 25 hydroxy vitamin D [25(OH)D] and the response to bisphosphonate treatment.
First, the details.
210 postmenopausal women with low bone mineral density (BMD) treated for longer than 18 months with bisphosphonates participated in the study.
Average 25(OH)D levels were compared between responders and non-responders.
An analysis was performed to identify factors associated with non-response.
And, the results.
Average duration of bisphosphonate treatment was 63 months.
Most patients were Caucasian (83%).
Patients were treated with alendronate (Fosamax), risedronate (Actonel), or zolendronate (Zometa, Zomera, Aclasta, Reclast).
47% had a favorable response to bisphosphonates — prevent bone loss and the treat established osteoporosis.
Patients with an average 25(OH)D blood level of at least 33 ng/mL had a significant 4.5 fold greater odds of bisphosphonate response.
25(OH)D levels were significantly associated with response to bisphosphonates – 1 ng/mL decrease in 25(OH)D was associated with about a 5% decrease in odds of responding — a significant difference.
The bottom line?
The authors concluded, "The current study is the first to identify a threshold level of 25(OH)D that defines improved outcome to bisphosphonate therapy such that patients with a mean 25(OH)D at least 33 ng/mL had a substantially greater likelihood of responding to bisphosphonates.
Check you blood levels of vitamin D while taking bisphosphonates.
10/18/11 20:27 JR