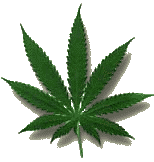 Researchers from the Cheyenne Veterans Affairs Medical Center, in Wyoming report that when taken together, 1 patient experienced bleeding from the blood "thinner" warfarin (Coumadin).
First, the details.
A 56-year-old man had been treated with warfarin for 11 years after heart valve replacement.
He came to the hospital with upper gastrointestinal bleeding.
His INR value was very high at 10.41, and his hemoglobin level was low at 6.6 g/dL.

The INR test measures the ability of blood clot: normal is 0.8 to 1.2.
A normal hemoglobin count is 14-17 g/dL for men.

He was treated to control his blood loss and left the hospital after 7 days.
15 days later he returned with a constant nosebleed and increased bruising.
His INR value was even higher at 11.55.
Again, he was treated.
It was learned that the patient smoked marijuana more frequently throughout the period of these 2 hospitalizations due to depression.
He was counseled about the potential interaction of warfarin and marijuana.
He stopped smoking pot, and during the next 9 months his INR values ranged from 1.08 to 4.40 with no significant bleeding complications.
The bottom line?
This is the first reported case of a warfarin-marijuana interaction. More clinical reports would be useful to confirm this interaction.
A PubMed search since this research was published revealed nothing new on this topic.
6/17/09 19:08 JR; 2/3/11 21:52 JR