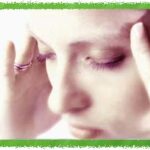 Prof. Ernst and colleagues reviewed the evidence during menopause
First, the details.
12 studies were included in the review.
And, the results.
Results from 5 studies suggest that isoflavone, soy, and Gingko biloba may improve cognition in postmenopausal women.
Most of the studies had serious flaws in design, which demand a cautious interpretation of these findings.
The bottom line?
The authors concluded, "The evidence that herbal and dietary supplements might positively affect the cognitive decline during the menopause is not compelling."
This is bad news for a lot of people, women and men.
Data from the 2007 Health & Wellness Trends from the Natural Marketing Institute (NMI is a market research organization based in Pennsylvania), show that 71% of the general public is concerned about memory loss. And, half a million Americans under 65 suffer from some form of cognitive deficiency.
1/25/11 21:12 JR