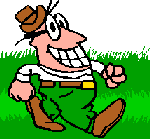 Researchers at the University of California San Francisco examined the value of vigorous activity and brisk walking after diagnosis on the risk of prostate cancer progression.
First, the details.
1,455 men diagnosed with clinically localized prostate cancer were studied.
Vigorous activity, nonvigorous activity, walking duration, and walking pace after diagnosis were monitored.
Prostate cancer progression was recorded.
And, the results.
There were 117 events.

45 biochemical recurrences
66 secondary treatments
3 bone metastases
3 prostate cancer deaths

Walking accounted for nearly half of all activity.
Men who walked briskly at least 3 hours/week had a significant 57% lower rate of progression than men who walked at an easy pace for less than 3 hours/week.
Walking pace was significantly associated with decreased risk of progression independent of duration.
Few men engaged in vigorous activity, but the data suggest more vigorous activity was associated with decreased risk of progression of disease.
The bottom line?
The authors concluded, "Brisk walking after diagnosis may inhibit or delay prostate cancer progression among men diagnosed with clinically localized prostate cancer."
However, duration of walking and total nonvigorous activity were not associated with risk of disease progression independent of pace or vigorous activity, respectively.
A 2004 review by researchers at Stanford University, in California, reported that among 13 studies, 9 showed an association between exercise and decreased prostate cancer risk.
Now, there's evidence that after diagnosis, men with localized prostate cancer benefit from exercise in the form of brisk walking.
6/14/11 21:13 JR