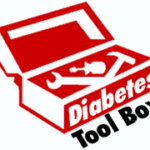 Would you believe that about 80% of people with diabetes use CAM?
Researchers at the University of California, in San Diego, surveyed patients attending the 6 Taking Control of Your Diabetes (TCOYD) educational conferences during 2004-2006.
First, the details.
Information on diabetes status and sociodemographic data was collected from 806 participants with diabetes.
CAM use was identified as pharmacologic (herbs and vitamins) and nonpharmacologic CAM (eg, prayer, yoga, and acupuncture).
And, the results.
The prevalence of pharmacologic and non-pharmacologic CAM was 82% and 80%, respectively.
Overall, CAM prevalence was similar among ethnic groups.

Caucasians (94%)
African Americans (96%)
Hispanics (96%)
Native Americans (95%)
Pacific Islanders/others (84%)
Asians (88%)

Higher education was associated with a greater likelihood of pharmacologic CAM use.
Hispanics reported using frequently prickly pear (nopal) to complement their diabetes treatment.
Caucasians more commonly used multivitamins.
The bottom line?
The presence of diabetes is a powerful predictor of CAM use.
The authors concluded, "Future research is needed to clarify the perceived reasons for CAM use among patients with diabetes… and the health belief system associated with diabetes by ethnic group."
Really? The next question should be is CAM effective treatment for diabetes? Here's what we know.
12/7/10 22:18 JR