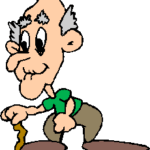 We commonly take them, but studies show mixed results regarding their health benefits, according to researchers at Duke University Medical Center, in Durham, North Carolina.
First, the details.
The authors reviewed studies of the effects of folic acid, vitamin B12, vitamin B6, and omega-3 fatty acids on health outcomes in older adults.
Focus was on prevention of major age-related chronic diseases, including cardiovascular disease, stroke, cognitive decline, and cancer.
And, the results.
Stroke and depression

There are some encouraging findings.

Macular degeneration

1 study supports the benefits of nutritional supplements to reduce the risk of macular degeneration.

Cardiovascular disease or age-related cognitive changes

Little evidence of benefit with B vitamins to delay the onset of these conditions

Cancer

The evidence of benefit is coupled with concerns about enhancing the growth of existing undiagnosed cancers.

Clear health benefits have been shown with modest increases in consumption of fatty fish or fish oil supplements, including a reduction in the risk of natural death from cardiac causes.
The bottom line?
The authors concluded that all things considered, the best evidence is that "high dose fish oil supplements may lower serum triglyceride levels."
This doesn't mean there's absolutely no value in taking vitamins. But for the conditions listed here, supporting evidence is sparse, with the exception of fish oil supplements.
7/30/10 10:59 JR