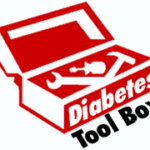 Researchers at Loma Linda University, in California, compared dietary patterns.
First, the details.
773 adults from the Adventist Health Study 2 (a long-term study of lifestyle, diet, and disease among Seventh-day Adventists) participated.
Food-frequency questionnaires were used to determine dietary patterns.
Metabolic risk factors (HDL [good] cholesterol, triglycerides, blood sugar, blood pressure, and waist circumference) and other relevant factors were measured.
And, the results.
Dietary patterns were classified as vegetarian (35%), semi-vegetarian (16%), and non-vegetarian (49%).
A vegetarian dietary pattern was associated with significantly lower metabolic risk factors (except for HDL) and a lower risk of the metabolic syndrome vs a non-vegetarian dietary pattern.
The bottom line?
The authors concluded, "A vegetarian dietary pattern is associated with a more favorable profile of metabolic risk factors and a lower risk of metabolic syndrome. The relationship persists after adjusting for lifestyle and demographic factors."
The limitation of this study is that the researchers took only a single measure of dietary preference.
However, others have reported, "low values of insulin resistance document a beneficial effect of long-term [decade] vegetarian nutrition in prevention of metabolic syndrome, diabetes and cardiovascular disease."
In addition, the Physicians Committee for Responsible Medicine, in Washington, DC, tells us, "Significant benefits for diabetes prevention and management have been observed with vegetarian and especially vegan diets."
4/11/11 21:42 JR