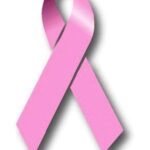 Researchers at MD Anderson Cancer Center, in Houston, Texas, looked for evidence that external qigong treatment could shrink breast cancer tumors and improve quality of life in women with breast cancer awaiting surgery.
External qigong is the process by which qigong practitioners direct or emit their qi (pronounced "chee") to others to improve patients' well-being. Practitioners may touch areas on the other person's body or simply pass their hands over the body.
First, the details.
9 women with pathologically confirmed breast cancer were recruited from large cancer centers in the United States and China.
Each patient underwent 5 consecutive days of qigong, with each treatment lasting 2 to 5 minutes.
The same qigong master performed all treatments.
Tumor measurements were made before and after the qigong sessions.
Tumor assessments were conducted prior to study initiation and following the last qigong session.
Patients underwent ultrasound and mammogram (United States) or ultrasound and magnetic resonance imaging (China).
Physical breast examinations (PBEs) and completed quality of life questionnaires before and after the last qigong session were also conducted.
And, the results.
No clinical changes in tumor measurements from pre- to post-qigong were noted.
There was also no suggestion of change in tumor size or in quality of life.
The bottom line?
There was no evidence of any effect of qigong in this small group of patients. The authors recommend a larger study using more than 1 qigong practitioner.
Others have reported that qigong improves quality of life in cancer patients, here, here and here.
In 1 study, qigong was associated with reduced inflammation compared to a control group that received usual care. I found no studies supporting an association between qigong and a reduction in tumor size.
11/26/10 20:10 JR