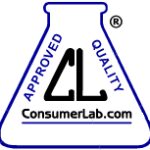 CoQ10 and its activated form, ubiquinol, are popular supplements for treating or preventing a range of conditions including congestive heart failure, migraine headache, high blood pressure, and Parkinson's disease — although none of the evidence is conclusive.
ConsumerLab.com tested 31 products for content and dosing.
Here's what we know.
Among 31 products, the suggested daily serving size ranged from 22 mg to 400 mg.
The cost to obtain 100 mg of CoQ10 ranged from 11 cents to over 3 dollars.
Many of the CoQ10 products reviewed included "solubility enhancers," which may significantly increase absorption.
The bottom line?
The good news is that, unlike past results, all of the products in our review contained their claimed amounts of CoQ10 and ubiquinol.
You'll have to subscribe to ConsumerLab.com for more information. Although the products tested are listed on their website.
4/25/11 1949 JR