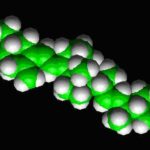 During the meeting of the Joint Consortium of Multiple Sclerosis Centers and America's Committee on Treatment and Research in Multiple Sclerosis, researchers at Johns Hopkins University in Baltimore, Maryland, reported that actual content ranges between 1% and 82% of what's on the label.
First, the details.
10 bottles of over-the-counter (OTC) supplements from local and on-line retail pharmacies were assayed.
Vitamin D3 was extracted by standard techniques and samples were analyzed by liquid chromatography and mass spectrometry.
And, the results.
The labeled doses ranged from 400 IU to 10,000 IU.
The average actual dose was only 34% of the labeled dose, ranging from less than 1% to 82%.
Lower-dose products tended to be closer to their labeled dose than higher-dose products.

3, 400-IU products averaged 52% of the label.
2, 1000-IU products averaged 34%.
3, 10,000-IU products averaged 30%.

The single worst sample — the one with less than 1% of what it claimed — was a 400-IU sample.
Neither national in-store retail brands nor online brands were more true to their labels.
The bottom line?
The authors concluded, "This reflects the need for increased regulation of the vitamin industry."
Americans are being cheated routinely by the supplement industry. And, this problem is not unique to vitamin D products.
Go here. Or, type your favorite supplement in the "search" box at the top of the right column on this page. Then add "ConsumerLab," and you will see the extent of the problem. Alternatively, browse the ConsumerLab.com website.
6/30/10 16:45 JR