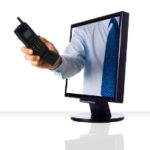 Fatigue is a common symptom of multiple sclerosis (MS) that challenges patients in their daily activities.
Researchers at the University of Illinois at Chicago compared teleconference to face-to-face, group-based fatigue self-management. The results were reported during the Joint Consortium of Multiple Sclerosis Centers and America's Committee on Treatment and Research in Multiple Sclerosis meeting.
First, the details.
190 patients, average of 55 years old and 15 years with MS, were randomly assigned to treatment group.

The teleconference group: 70-minute sessions weekly for 6 weeks, delivered by an occupational therapist.
Control group that received no therapy

Training focused on the strategic use of rest; communication; activity analysis and modification; and setting priorities about energy use.
Patients received a telephone headset and a training manual, and called a toll-free number.
Teleconferences consisted of a discussion led by a therapist.
Patients received homework for the next session.
Patients were evaluated before and after the study, and at 6 weeks, 3 and 6 months later.
And, the results.
Fatigue severity improved in both groups.
Treatment also improved physical health immediately after the study, and mental health by 6 weeks.
On average, the positive response to teleconferencing was maintained 3 and 6 months after completing the program.
The bottom line?
The authors concluded, "A group-based, teleconference-delivered fatigue-management program can reduce the impact of fatigue and improve some aspects of quality of life immediately post-intervention. On average, these effects can be maintained over a 6-month follow-up."
Another advantage of teleconferencing is that it makes a healthcare professional available to patients who might otherwise not benefit from counseling.
6/30/10 11:40 JR