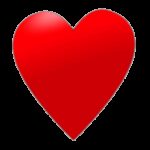 Researchers at the German Institute of Human Nutrition, in Nuthetal, tell us chocolate appears to lower the risk of cardiovascular disease.
First, the details.
Dietary intake (including chocolate) and blood pressure were assessed in 19,357 adults who were free of a heart attack and stroke and not using blood pressure medicine.
The risk of cardiovascular disease (diseases that involve the heart or blood vessels) was recorded over 8 years.
And, the results.
Average systolic and diastolic blood pressure was 1.0 and 0.9 mmHg lower, respectively, in the those with the highest vs lowest 25% of chocolate consumption.
The relative risk of having a heart attack and stroke for was significantly lessin the high chocolate consumption group.
The bottom line?
Chocolate consumption appears to lower cardiovascular risk in part through reducing blood pressure.
For what it's worth, the authors tell us the greatest benefit was for a lower risk of stroke.
More on this topic is discussed here.
And a recent review of the evidence is here.
4/1/10 20:57 JR, updated 10/15/10 19:51 JR