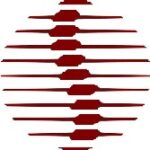 Researchers at Palmer College of Chiropractic, in Davenport, Iowa, conducted an international survey.
Eidence-based medicine (practice) is an approach to healthcare that aims to apply the best available evidence based on the scientific studies to clinical decision making.
First, the details.
A 38-item web-based survey was used to measure basic knowledge, skills, and beliefs about evidence-based practice.
26 chiropractic accredited educational institutions teaching in English were asked to invite students to participate.
And, the results.
14 institutions from Australia, Canada, US, Denmark and New Zealand participated.
674 students participated in the survey.
Most respondents reported having access to medical/healthcare literature through the Internet.

Only 11% read literature every week.
21% did not read literature at all.

Respondents generally agreed that the use of research evidence in chiropractic was important.
Understanding research results

76% of respondents found it easy to understand research evidence.
81% had some level of confidence assessing the general worth of research articles.
However, 71% felt they needed more training in evidence-based practice in order to apply evidence to chiropractic care.
Respondents without previous training in research methods had lower confidence in assessing published papers.
The bottom line?
The authors concluded, "Participants felt they needed more training in evidence-based practice and based on the knowledge questions they may need further training about basic research concepts."
According to Prof. Ernst, "Despite persistent suggestions that randomized controlled trials [rigorous research] is not an appropriate or feasible method for testing CAM, we have found large numbers of randomized clinical trials that cover almost every form of therapy, demonstrating that CAM can be tested in a rigorous manner."
3/7/11 20:18 JR