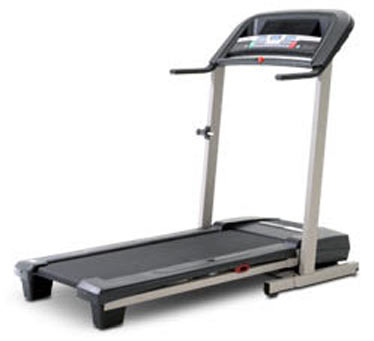 People who walk on a treadmill, even years after stroke, can improve their health and mobility.
The authors say it's due to "rewiring" their brains.
First, the details from Newswise.com.
71 patients who had a stroke at least 6 months earlier were randomly separated into 2 groups.
One group participated in walking on a treadmill 3 times a week for up to 40 minutes.

They were assisted by a supporting sling and tether if needed.

The second group performed therapists-assisted stretching exercises.
Physical therapists increased workout intensity over time,
And, the results after 6 months.
Walking speed for the treadmill group increased 51% vs 11% for the stretching group.
Walking speed increased 19% in treadmill exercisers vs 8% for stretchers.
Treadmill exercisers were significantly more fit at the end of the study, with VO2 peak (a measure of heart work) increasing by 18%.
VO2 peak decreased slightly in the stretching group.
The bottom line?
"This is great news for stroke survivors," concluded Dr. Daniel Hanley, "because results clearly demonstrate that long-term stroke damage is not immutable and that with exercise it's never too late for the brain and body to recover."
Patients with the most improvement in walking showed the strongest change in brain activity. It's not clear whether these brain changes were caused by more walking or whether participants walked better because brain activity in these key areas increased.
Updating the topic, here's a summary of recent research on treadmill exercise after stroke.
Researchers in Poland reported, "Treadmill gait training with the use of biofeedback is effective for relearning locomotion functions in post-stroke hemiplegic patients and can constitute a significant type of exercise in a physiotherapy regime."
Researchers in Australia reported that both exercise and treadmill were beneficial, but differed in patterns of response.
Researchers in the US reported that adding weight to the affected leg during aquatic treadmill exercise contributes to the development of more efficient motor patterns in gait training for people poststroke.
8/28/08 21:05 JR; updated 3/7/11 21:39 JR