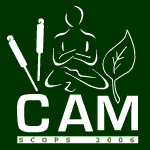 Researchers at the University of Birmingham, in the UK, investigated the prevalence of herbal medicine use among cancer patients in the West Midlands — a metropolitan county in western central England.
First, the details.
1498 oncology patients being followed at a hospital in Coventry were surveyed.
They were asked about herbal medicine use since their cancer diagnosis.
Associations between sociodemographic, cancer-related characteristics, and herbal medicine use were evaluated.
And, the results.
The prevalence of herbal medicine use was 20%.
Users were more likely to be affluent, female, and younger than 50 years.
Usage increased over time since cancer diagnosis.
The bottom line?
The authors conducted another survey of 541 oncology patients in Birmingham with differing socioeconomic characteristics. The results showed no significant difference in estimated prevalence (17%).
This study can be added to an earlier review of studies summarized here. In Europe and the UK, the prevalence of CAM in head and neck cancer patients is 23%.
3/16/11 21:28 JR