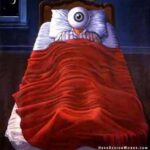 Researchers at Universidade Federal de Sao Paulo, in Brazil, reviewed the evidence.
First, the details.
12 studies were selected
Only 5 of the studies achieved a score of 3 in the Jadad scale,

The Jadad scale, sometimes known as Jadad scoring or the Oxford quality scoring system, is a procedure to assess the quality of the design of the study, ranging between 0 (very poor) and 5 (rigorous study design).
And, the results.
Mind-body interventions improved sleep efficiency, sleep quality, and total sleep time.

Yoga
Relaxation
Tai chi
Music
Cognitive behavioral therapy (CBT)

Appeared to be the most effective mind-body intervention.
CBT was the only treatment with better results than medication.
The bottom line?
Sounds good. But as the authors concluded, "New studies with a higher methodological quality have to be conducted especially in mind-body interventions that belong to the complementary or alternative medicine field."
It's disappointing that researchers in this field spend so much time doing studies, only to have the results compromised because of poor study design.
2/21/11 20:42 JR