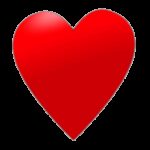 The risk of heart disease increases significantly in women after menopause mostly because of estrogen deficiency. Soy protein is promoted as a dietary means for reducing this risk.
In this study, researchers at Florida State University, in Tallahassee, examined the effects of soy protein consumption on heart disease risk in postmenopausal women.
First, the details.
62 postmenopausal women with moderately high cholesterol levels were randomly assigned to a treatment group for 1 year.

Consume soy daily
Consume control foods daily

Blood levels of total cholesterol, LDL (bad) cholesterol, HDL (good) cholesterol, triglycerides, apolipoprotein (Apo) A, and Apo B were monitored.
And, the results.
There were no significant changes in total cholesterol and HDL cholesterol levels after 1 year of soy protein supplementation.
There were no significant differences in LDL cholesterol or triglyceride levels.
There was a significant increase in Apo B levels and a significant decrease in Apo A levels.

Apo B is in LDL cholesterol and carries cholesterol to tissues.
Apo A suppresses the inflammatory response.
The bottom line?
Soy protein has positive effects on cardiovascular health in postmenopausal women. These health benefits may be, in part, attributed to its isoflavone content. For example, genistein, the major isoflavone in soy, has been shown to improve cardiovascular health by modulating lipid profile and improving endothelial function in postmenopausal women.
But these authors concluded, "1 year [of] soy protein supplementation did not confer cardiovascular benefits, in terms of favorable alterations in the lipid profile, in this cohort of postmenopausal women."
Last year, the same team at Florida State University reported the results of a similar study with the same conclusion: "One year soy protein supplementation does not confer cardiovascular benefits in postmenopausal women in terms of improving lipid profile."
The official position of the FDA issued in 1999 is that "Scientific evidence demonstrates that diets low in saturated fat and cholesterol may reduce the risk of coronary heart disease. Other evidence demonstrates that the addition of soy protein to a diet that is low in saturated fat and cholesterol may also help to reduce the risk of coronary heart disease."
These latest findings, as well as those from other studies, say the authors, "lend credence to the decision of the Food and Drug Administration to reevaluate the soy protein health claim."
8/7/10 13:57 JR