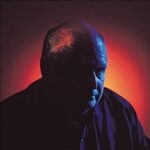 Researchers from Canada and the UK reviewed the evidence.
First, the details.
35 articles written in Chinese and 21 in English were included.
The overall quality of the studies was "fair."
Most studies were small, ranging from16 to 241 patients.
And, the results.
80% of studies reported a significant benefit from acupuncture, although there was evidence of bias.
Data from 38 studies were combined for a meta-analysis and reported a significant advantage for acupuncture.
The bottom line?
Acupuncture may be an effective treatment to aid in rehabilitation after a stroke.
However, the authors found poor study quality and the possibility of publication bias, which hinder the strength of this recommendation.
They would like to see more and larger studies, with improved quality.
A recent review and meta-analysis of studies concluded, "There is limited evidence for contralateral (opposite side of the stroke) acupuncture being superior to ipsilateral (same side) acupuncture in the treatment of cerebral infarction."
2/22/10 19:53 JR