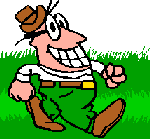 Researchers in Australia and the US investigated the association between the change in daily step count and adiposity and insulin sensitivity.
First, the details.
592 adults participated in the Tasmanian component of the national AusDiab Study in 2000 and 2005.
Body mass index, waist-to-hip ratio, and homeostatic model assessment (HOMA) insulin sensitivity at follow-up in 2005.

HOMA is used in clinical research to assess insulin sensitivity.
And, the results.
Over 5 years, the daily step count decreased for 65% of participants.
Having a higher daily step count in 2005 than in 2000 was associated with lower body mass index (BMI), lower waist to hip ratio, and greater insulin sensitivity in 2005.
The average increase in HOMA units fell after adjustment for BMI in 2005.
The bottom line?
The authors concluded, "Among community dwelling, middle aged adults, a higher daily step count at 5-year follow-up than at baseline was associated with better insulin sensitivity. This effect seems to be largely mediated through lower adiposity."
The researchers used pedometers to measure step count. Others have reported similar benefits using pedometers here, here and here.
1/15/11 21:11 JR