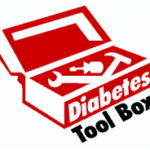 Dr. Désirée Lie's post on Medscape reviews nopal (prickly pear cactus), fenugreek, cinnamon, and Gymnema.
Here are the highpoints.
Prickly pear cactus (nopal)
Nopal is native to the southwestern US and South America.
It's traditionally used among Mexicans as a food and medicinally as an anti-inflammatory, a laxative, a blood sugar lowering treatment for diabetes, and to treat gastritis.
How it works to lower blood sugar isn't known, although it has an insulin-sensitizing effect in animals.
1 study showed a positive effect of nopal on blood sugar when included in a typical Mexican breakfast.
Other studies of capsules or juice failed to show any effect on blood sugar.
Nopal may interact with oral anti-diabetes drugs and increase the risk for hypoglycemia.
Gymnema (Gymnema sylvestre, or gurmar)
A woody climbing plant found in central and southern India, tropical Africa, and Australia.
Used in Ayurvedic medicine.
The leaves are used as a digestive; diuretic; and blood sugar, cholesterol, and weight-lowering agent.
Only 2 studies, both of poor quality, showed significant reductions in blood sugar and A1c.
Gymnema may interact with oral anti-diabetes drugs and increase the risk for hypoglycemia.
Cinnamon (Cassia cinnamon, or Cinnamomum aromaticum)
Animal and laboratory studies indicate that cinnamon may mimic the effects of insulin, act as an insulin sensitizer, and improve cellular glucose uptake and glycogen synthesis.
Studies in patients are small and have produced contradictory results.
In the most recent study, researchers reported positive results and recommended cinnamon as an adjunct to diabetes care for patients with an A1c level greater than 7%.
Fenugreek (Trigonella foenum-graecum)
An annual herb native to western Asia and southeastern Europe.
2 studies in diabetes patients reported a positive effect on blood sugar control.
More on fenugreek is here.
The bottom line?
Go to the article for more details.
7/6/10 20:14 JR