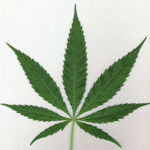 Ms. Leslie Bohner at Touro University in Vallejo, California summarizes the risks of medical marijuana.
Under the federal Controlled Substances Act, marijuana is classified as Schedule I, a definition that gives it a high potential for abuse, with no current safe or medical use.
Meanwhile, in the state of California and 13 other states, patients have legal access to medical marijuana upon physician recommendation for a long list of conditions.
Here are the risks, based on Ms Bohner's search of several databases.
Possible drug-drug interactions

Opioids
Antipsychotics
Anesthetics
Alcohol
Benzodiazepines (Valium, others)
Muscle relaxants
Protease inhibitors
Theophylline (Aminophylline)
Selective Serotonin Reuptake Inhibitor, a class of antidepressant
Sildenafil (Viagra)
Tricyclic antidepressants (Elavil, others_
Anticholinergics
Alpha-agonists
Naltrexone (Depade, Revia)
Disulfiram (Antabuse)
Lthium

Cardiovascular adverse effects

Increased heart rate
High blood pressure
Orthostatic hypotension
Syncope

Respiratory adverse effects

Cannabis smoke is known to contain several potent carcinogens.

Carcinogenic adverse effects

Cannabis use by males under the age of 18 was recently associated with an elevated risk of testicular cancer.
The bottom line?
Marijuana use for medical or recreational purposes, especially in California, is not going away.
At least we should know the risks.
1/15/11 20:50 JR