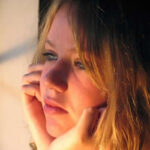 Lorazepam (Ativan) is a member of a group of drugs called benzodiazepines that are used to treat anxiety.
Researchers from Germany compared lorazepam to a lavender oil preparation called Silexan in patients with generalized anxiety disorder.
First, the details.
Adults with generalized anxiety disorder were assigned to a treatment group for 6 weeks.
The primary outcome measured was the change in the Hamilton Anxiety Rating Scale (HAM-A-total score).
And, the results.
Both Silexan and lorazepam ameliorated generalized anxiety effectively.
The average HAM-A-total score decreased clearly and to a similar extent in both groups (45% with Silexan vs 46% with lorazepam).
During treatment "somatic anxiety" and "psychic anxiety" also decreased clearly to a similar extent in both groups.
No sedative effects were reported with Silexan
The bottom line?
The authors concluded, "The results demonstrate that Silexan is as effective as lorazepam in adults with generalized anxiety disorders."
The abstract, which is what's available to me for this report, is missing some important information such as number of patients treated, dose of Silexan, and statistics. And, what "clearly" means in the describing the results is, well, unclear.
However, the results appear to support an earlier study of 50 patients with neurasthenia and post-traumatic stress disorders published 2 years ago administered 80 grams of Silexan (single capsule) daily for 6 weeks. In that study, restlessness, anxiety, and depression were significantly reduced. No other studies have been published as of July 24, 2010.
Neurasthenia is a condition characterized by physical and mental exhaustion usually with accompanying symptoms (headaches, insomnia, and irritability) believed to result from psychological factors.
A PubMed search failed to reveal more resent study results.
12/13/09 20:58 JR; updated 1/15/11 21:50 JR