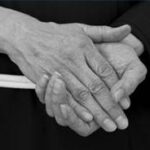 Other reviews came to contradictory conclusions.
So, Prof. Ernst reviewed the reviews.
First, the details.
30 review articles were included in the… review.
They covered the following rheumatic conditions: Fibromyalgia, low back pain, lateral elbow pain, musculoskeletal pain, orthopedic diseases, osteoarthritis, rheumatoid arthritis, shoulder pain, frozen shoulder, neck disorder, ankylosing spondylitis, and sciatica.
And, the results.
Relatively clear evidence suggests that acupuncture is effective treatment for the following conditions:

Osteoarthritis
Low back pain
Lateral elbow pain

Acupuncture is ineffective for the following conditions:

Fibromyalgia
Rheumatoid arthritis
The bottom line?
Prof. Ernst and his coauthor concluded that for osteoarthritis, low back pain, and lateral elbow pain "the evidence is sufficiently sound to warrant positive recommendations of this therapy in routine care."
7/5/10 21:18 JR