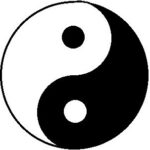 Physical activity and exercise appear to improve psychological health.
Researchers at Tufts University School of Medicine, in Boston review the evidence for tai chi.
First, the details.
40 studies totaling 3817 people were identified.
Approximately 29 psychological measurements were assessed.
And, the results.
21 of 33 studies reported that 1-hour to 1-year of regular tai chi significantly increased psychological well-being including reduction of stress, anxiety, and depression, and enhanced mood in community-dwelling healthy participants and in patients with chronic conditions.
The bottom line?
Based on the available evidence, the authors concluded, "Tai Chi appears to be associated with improvements in psychological well-being."
However, they add, "High-quality, well-controlled, longer randomized trials are needed to better inform clinical decisions."
11/8/10 20:22 JR