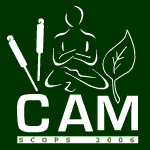 Evidence for CAM to treat depression, anxiety, sleep disorders, and attention-deficit/hyperactivity disorder (ADHD) has been reviewed by researchers at Louisiana State University Health Sciences Center, in Kenner.
Here's what we know.
Depression
St. John's wort

Strong evidence supports its use.

Omega-3 fatty acids and S-adenosyl-l-methionine

Growing support as potential adjuncts to conventional therapies.

Dehydroepiandrosterone, inositol, folate, and saffron

Evidence is insufficient to support an antidepressant benefit.
Anxiety
Kava

High-quality supporting evidence.
But its use is discouraged because of safety concerns over its potential to cause liver toxicity and drug interactions.

Valerian and inositol

Preliminary evidence supports their use.

St. John's wort and passionflower
Jet lag, or shift work
Melatonin
Valerian

Little evidence of benefit.
ADHD
The bottom line?
It's useful to stop for a moment and take stock of the state of CAM research. However, there are differences of opinion on some of these topics.
For example, earlier this year, researchers from Duke University in North Carolina reviewed the evidence and concluded "Available data suggest that melatonin is a well-tolerated and efficacious treatment option for pediatric patients with chronic sleep-onset insomnia and ADHD."
5/25/10 11:27 JR