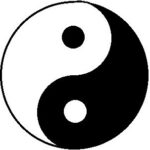 Tai chi is safe and effective in people with peripheral neuropathy, according to Louisiana State University, in Baton Rouge.
First, the details.
The effects of 24 weeks of tai chi on physical function were studied in 25 women and men with peripheral neuropathy.
Plantar pressure detection threshold was measured.
Functional gait was assessed using the 6-minute walk test (walk as far as possible for 6 minutes) and timed up-and-go test (a measure of mobility).
Isokinetic leg strength (exercise with variable resistance to movement) and standing balance were also assessed.
Testing was repeated every 6 weeks during the study.
And, the results.
After 6 weeks of tai chi, participants significantly increased 6-minute walk, timed up-and-go, and leg strength performance.
Continued improvement was observed in the timed up-and-go.
Plantar sensation significantly improved following tai chi.
No adverse events were observed.
The bottom line?
Unfortunately, the abstract (the only part of this study I can access) doesn't distinguish between statistically significant and changes that made a clinically significant difference in the lives of those with peripheral neuropathy.
A PubMed search revealed no similar studies. Although last year, researchers at Chang Gung University, in Kaohsiung Hsiang, Taiwan reported that 12 weeks of tai chi chuan significantly improved fasting blood sugar levels, and increased nerve conduction velocities in all nerves tested in diabetic patients.
Also in that study, tai chi chuan exercise didn't advance the nerve conduction velocities of normal adults. However, it improved motor nerve conduction velocities of bilateral median and tibial nerves, and distal sensory latencies of bilateral ulnar nerves in diabetic patients.
5/27/10 18:26 JR