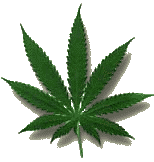 Researchers from the University of Patras Medical School in Greece have reviewed the data.
There's no significant decline in cognition (reasoning) after relatively short-term administration of cannabis-based medicinal extracts.
However, there are also no large long-term systematic clinical studies of cannabis-based medicinal extracts in patients with multiple sclerosis (MS).
The bottom line?
The authors conclude, there are many unresolved issues, including the possible side effects of cannabis-based medicinal extracts on cognition.
Actually, that data do exist.
Researchers at the University of Toronto in Canada recently reported the downside of street cannabis in patients with MS. Marijuana smokers perform 50% slower on tests of information processing speed compared to non-smoking MS patients. And, marijuana smokers are more likely to be depressed and anxious.
7/7/08 10:43 JR