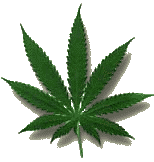 Research suggests that cannabis use has a negative effect on onset and outcome of schizophrenia.
Now, researchers at Eli Lilly Nederland at Houten, The Netherlands report, "cannabis users experienced less satisfaction with life and had a lower probability of having a relationship compared with nonusers."
First, the details.
3,459 patients with bipolar disorder were enrolled in an observational study.
The influence of cannabis exposure on clinical and social treatment outcome was examined over 1 year.
The researchers also evaluated other possible reasons to explain their findings.
And, the results.
Cannabis users were less compliant with treatment vs nonusers.
They had higher levels of overall illness severity, mania, and psychosis vs nonusers.
Cannabis users were less satisfied with life and had a lower probability of having a relationship vs nonusers.
There was little evidence that these findings were caused by other factors.
The bottom line?
The authors concluded, "An independent impact of cannabis use on psychopathologic outcomes in patients with bipolar disorder was apparent."
I'm waiting to see just 1 well-designed study that shows cannabis to have significant benefit over existing therapy for anything in order to justify the use of this highly addictive drug.
1/25/09 20:10 JR