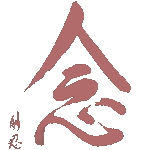 The results warrant further investigation, according to researchers at the University of Maryland School of Medicine, in Baltimore.
First, the details.
27 adult survivors of childhood sexual abuse participated in an 8-week mindfulness meditation-based stress reduction program and daily home practice of mindfulness skills.
3 refresher classes were then provided over the final 24 weeks.
Assessments of depressive symptoms, post-traumatic stress disorder, anxiety, and mindfulness were conducted at the start, 4, 8, and 24 weeks.
And, the results.
At 8 weeks, depressive symptoms were reduced 65%.
Improvements were largely sustained to 24 weeks.
Of the 3 post-traumatic stress disorder symptom criteria, avoidance/numbing were most greatly reduced.
Compliance to class attendance and home practice was high, safe, and acceptable to participants.
The bottom line?
Mindfulness has been described as a process of bringing a certain quality of attention to an ongoing experience. Learning to experience life fully as it unfolds — moment by moment.
A leader in this field is Dr. Jon Kabat-Zinn at the University of Massachusetts Medical Center, in Boston. You can learn more about him and mindfulness here and here.
3/19/10 15:06 JR