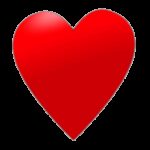 During the American College of Cardiology meeting, researchers at the University of Alabama at Birmingham reported there was no link between blood levels of vitamin D and the incidence of myalgias in patients treated with the statin drug, atorvastatin (Lipitor).
First, the details.
This was an add-on study to the Treating to New Targets study.
1,509 patients who had vitamin D levels measured at the start of the study and a year later were evaluated.
Comparisons were made between vitamin D-deficient patients (less than 30 ng/mL) and those with levels in the normal range.
Adjustments were made for seasonal variations in vitamin D levels, and for age gender, body mass index, kidney function, and atorvastatin dose.
And, the results.
Vitamin D deficiency was present in 49% of patients at the start of the study and in 56% at 1 year.
12% of the 776 patients with normal vitamin D levels at the start complained of myalgia, vs 8% of the 733 patients with vitamin D deficiencies — not significant.
After 1 year, 10% of patients with normal vitamin D complained of myalgias vs 11% of those deficient in vitamin D — not significant.
Discontinuation of atorvastatin treatment due to myalgia was less than 2% in all the groups tested — not significantly different.
The bottom line?
There was no association between vitamin D levels and muscle pain in these patients.
However, the authors acknowledge that these findings might not reflect the true risk of myalgia in the typical patient taking atorvastatin. This is because the study was preceded by an 8-week run-in period of treatment with atorvastatin.
Therefore, it was already established they were able to tolerate atorvastatin prior to this study.
4/28/10 22:16 JR