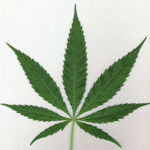 Dr. Cecile Henquet, of the Department of Psychiatry and Neuropsychology at the University of Maastricht, presented a summary of what we know during the 23rd European College of Neuropsychopharmacology Congress.
Here are the highlights of an interview on Medscape.
Risk for psychotic symptoms with cannabis
Raises the risk for psychosis by 70%.

Nearly triples the risk when used at least 3 times a week.

In the general population smoking pot increases the risk of psychotic symptoms in young adults
There's a significant 8% increased risk for new-onset cannabis users to develop psychotic symptoms, even after adjusting for the effects of age, gender, socioeconomic status, other drug use, childhood trauma, and urbanicity (degree to which a geographical area is urban),
Risk of psychotic illness
Persistence of subclinical symptoms is associated in a "dose-response" fashion with the development of a psychotic disorder.
Cannabis interaction with a genetic liability for psychosis.
The risk of persistent symptoms is higher after cannabis use in a dose-response relationship.
The bottom line?
Dr. Henquiet concluded that cannabis use significantly increases the risk for psychotic symptoms in people with no prior history of psychotic experiences.
In people with evidence of psychosis, cannabis aids in the persistence of these symptoms.
Mort important, she adds, "is the occurrence of severe anxiety disorders, and chronic depression with cannabis use… This is a specific problem because the cannabinoid system itself is strongly related to emotional regulation. That is the core issue, and it is much more important than the issue of psychosis."
The science supporting the benefits of marijuana is weak, and the risks are well established. If you're interested in reading more, click the "Marijuana" link at the right.
9/10/10 18:26 JR