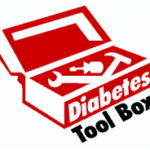 The haptoglobin (Hp) 2-2 gene is dysfunctional in people with diabetes and increases their risk of cardiovascular disease.
Researchers at Technion-Israel Institute of Technology, Haifa, Israel, tested the antioxidant vitamin E to protect diabetic patients with HP 2-2 from cardiovascular complications.
First, the details.
Then, they conducted a meta-analysis to determined the relationship between Hp genetic make-up of diabetic patients and the effect of vitamin E on the combined endpoints of stroke, heart attack and death due to cardiovascular causes.
And, the results.
There was a significant reduction in the combined end points in diabetic individuals with the HP 2-2 gene who were treated with vitamin E.
In these studies, determining the Hp genetics of 69 diabetic individuals and treating those with the Hp 2-2 with vitamin E prevented 1 heart attack, stroke or death due to cardiovascular causes.
Lifelong administration of vitamin E to Hp 2-2 diabetic individuals would increase their life expectancy by 3 years.
The bottom line?
The authors concluded, "A pharmacogenomic strategy of screening diabetic individuals for the Hp genotype and treating those with Hp 2-2 with vitamin E appears to be highly clinically effective."
There are 3 HP genotypes: HP 1-2, HP 2-2, and HP 2-1. More than one-third of people with type 1 and type 2 diabetes have Hp 2-2, and they are at 2- to 5-times greater risk of cardiovascular disease compared to diabetic patients without the Hp 2-2 genotype.
Dr. Levy and his colleagues in Israel have conducted several studies on this topic, which are covered here.
The Hp genotype test isn't done routinely. Patients interested in learning their Hp status will have to insist on having the study done. It will also take some searching by their doctor to identify a lab that is able to run the test. Here's a link to get you started.
9/21/10 21:35 JR