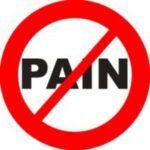 Researchers at the Universitetet i Oslo, tell us, "Since 2004, glucosamine has been available as a prescription drug [in Norway] for symptomatic treatment of mild to moderate osteoarthritis.
The aim of this study was evaluate the use of glucosamine on the need for analgesic drugs.
First, the details.
Over 3 years starting in 2004, 91,107 patients received 297,558 prescriptions for glucosamine, based on the Norwegian Prescription Database.
The records for analgesics with codeine, and non-steroidal anti-inflammatory drugs (NSAIDs) for the same patients were also collected.
And, the results.
33% of patients used glucosamine all 3 years.
Among patients who used glucosamine regularly, 19% were prescribed NSAIDs, while 22% of them used analgesics containing codeine.
Patients who started taking glucosamine did not reduce their use of pain medicine containing codeine.
Greater use of glucosamine was associated with a greater use of NSAIDs.
The bottom line?
Glucosamine use was not associated with use of fewer pain-relieving drugs.
The authors concluded, "This may reflect [an] insufficient clinical effect of glucosamine."
Had glucosamine relieved their pain, one would expect these patients to take fewer codeine- and NSAID-containing analgesics. Yet, in this large group of patients in whom complete medical records were available (thanks to the medical system in Norway) this wasn't the case.
In support of these study results is research from 2004 conducted at Tufts-New England Medical Center, in Boston. Among 205 adults with symptomatic knee osteoarthritis there was no difference between glucosamine and placebo treatment and the use of analgesics.
Adjusting for the effects of osteoarthritis severity, glucosamine product, use of an NSAID, and exclusion of opiate users, did not alter the results.
9/21/10 19:39 JR