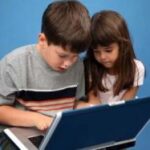 It's controversial.
Dr. Jay Hoecher at Mayoclinic.com presents his perspective.
"Many young children," he says, "are picky eaters, but that doesn't necessarily mean that they have nutritional deficiencies."
The bottom line?
Consult your doctor, but a multivitamin might be appropriate for your child if he or she:
Has an eating disorder
Has been diagnosed with failure to thrive
Doesn't eat regular or well-balanced meals
Doesn't get enough vitamin D through diet or sunlight exposure
Has certain chronic diseases or food allergies
Has a restrictive diet, such as a strict vegan diet
When selecting a multivitamin, be sure NOT to substitute an adult multivitamin for your child.
ConsumerSearch.com has reviewed several products.
8/10/10 22:10 JR