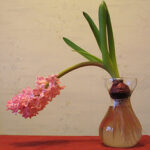 There are 2 things in CAM you can count on.
First: There's a good chance that the contents of the supplement you buy are likely to be less than what's listed on the label.
Second: "Natural" supplements sold to improve libido or lose weight are likely to rely on an unauthorized and unlabeled use of a prescription drug such as Viagra (for erectile dysfunction) or Meridia (for weight loss).
Support for these statements is here and here.
Now we discover, the following products are all contaminated with sulfoaildenafil, similar to sildenafil (Viagra) — an FDA-approved drug used to treat male erectile dysfunction.
Stiff Nights
Aziffa
Size Matters
Erex
Mojo
Hard Drive
Eyeful
Red Magic
Straight Up
Zotrex
Monster Excyte
WOW
Xaitrex,
Verect
Prolatis
Xytamax
Maxyte
Libidinal
OMG
OMG45
Zilex (with Golden Spear)
The bottom line?
The company responsible for this mess is Novacare LLC — a name that any wise consumer will remember.
This undeclared ingredient (sulfoaildenafil) may interact with nitrates found in some prescription drugs such as nitroglycerin and may lower blood pressure to dangerous levels. Consumers with diabetes, high blood pressure, high cholesterol, or heart disease often take nitrates.
8/11/10 16:02 JR