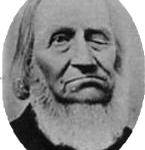 Bell's palsy is a form of temporary facial paralysis resulting from damage or trauma to the facial nerves. It's the most common cause of facial paralysis.
This Cochrane Library review examined the effectiveness of acupuncture in hastening recovery and reducing long-term morbidity.
First, the details.
49 potentially relevant articles were identified.

6 studies involving 537 participants with Bell's palsy were included.

5 used acupuncture.
The other study used acupuncture combined with drugs.

The researchers looked for evidence of efficacy of acupuncture in hastening recovery and reducing long-term illness from Bell's palsy.
And, the results.
Harmful side effects were not reported.
Poor quality caused by flaws in study design or reporting and clinical differences between studies prevented reliable conclusions about the value of acupuncture.
The bottom line?
The authors concluded, "The quality of the included trials was inadequate to allow any conclusion about the efficacy of acupuncture."
2 additional anecdotal reports were published since the previous Cochrane review in 2004. The authors didn't include them in the latest review because they didn't qualify as studies.
8/9/10 21:13 JR